Hello and welcome to the 831st installment of the SWD.
Today, the 25th of June 2019 marks the 4th year commemoration of the death of more than 230 Civilians and 35 fighters who were killed by ISIS when the terrorist organization perpetuated a terror attack in Kobani.
Military events/news are listed below by the governorates:
Aleppo:
The area Khirbat Sarbaya and Barqum have been targeted by Government forces with MLRs.
An IED explosion took place early in the morning in Dabit Street, in the city of Al-Bab with some fatal casualties and other injuries being reported.
Another explosive device exploded in the town of Akhtarin in the Turkish-backed rebel-held areas.
A roadside bomb exploded near a military patrol of the Kurdish militias near the city of Manbij.
Hama:
The Northern Hama frontline had multiple fresh clashes throughout the day. The clashes included the exchange of rockets, missiles and mortar between pro-government forces and rebel forces. Affected areas include Al Lataminah, Sakhr, Jabriya, Suqaylabiyah, amongst others. Both sides targeted civilian as well as military targets.  
The SAA and Rusian Airforce targeted multiple rebel-held sites and targets, including the town of Abu Raida, Kafr Zaita,  Sarmani, Deir al-Kord and Gurin amongst others.
These clashes, bombings and air raids are a continuum of the last weeks' escalation between Government forces and Rebel forces for the remaining rebel-held areas in Hama, and the rebel-held governorate of Idlib.
A rebel ATGM hit a pick-up vehicle allegedly full of government troops towards the axis of Al-Hawaiz. The ATGM destroyed the vehicle, and possibly killed and/or wounded all the occupants.
A tank was destroyed by another rebel launched ATGM missile in the Hamamiyat frontline, allegedly killing all the crew members.
Idlib:
Russian warplanes targeted multiple sites across Idlib governorate. The main reported areas affected by air raids are the city of Khan Sheikun, where two civilians were wounded, Altmanah; cluster munitions were reported to be used in Hish; the areas of Kafr Sajnah and Muqair; Hazarin; amongst other places.
An unknown explosion was reported to take place in the city of Idlib, with little to no details about the incident.
Deir ez-Zour:
Unidentified persons targeted an SDF-held checkpoint with machine gunfire in the town of Kasra.
International
The Russian National Security Adviser Nikolai Petrushev met with the Israeli Prime Minister Benjamin Netanyahu, ahead of the trilateral meeting to take place today between Russia, Israel and the US with John Bolton.
The meeting would address ways to end the war in Syria, together with the withdrawal of Iraninan-linked militias from the ground amid rising tension in the Persian Gulf.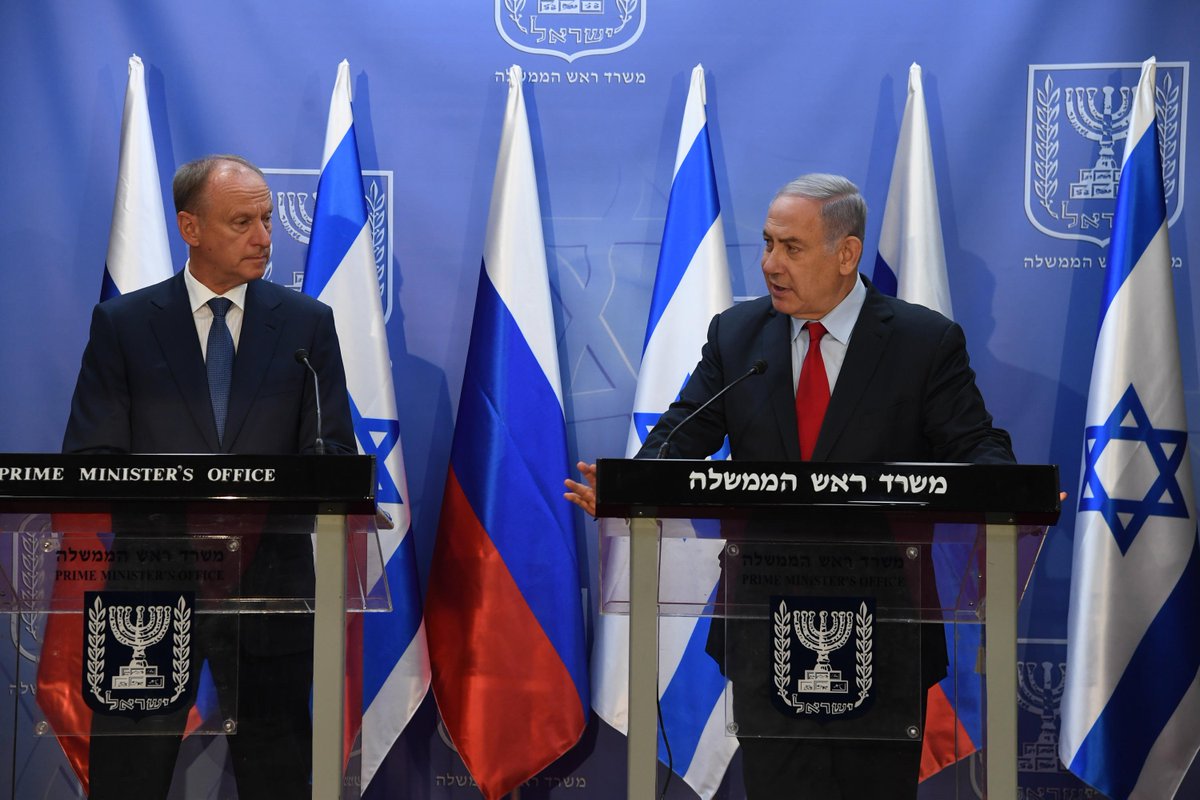 Other:
Intellectual credited property used may vary from an edition to edition.
Feel free to voice your opinion in the comments section below, constructive criticism is welcomed.
For those of you interested, you can follow me on my personal, controversial twitter @alextorrell where I constantly tweet about different issues and conflicts.