Hello and welcome to the 734th installment of the SWD.
Military events/news are listed below by the governorates:
Raqqa:
Left over Islamic State's improvised explosive device killed one and wounded one civilian near the village of Al-Hawra in western Raqqa.
Idlib:
Hayat Tahrir al-Sham clashed with Faylaq al-Sham in Armanaz area, after the latter raised the flag of the Free Syrian Army in the area. Four elements of Faylaq al-Sham were wounded in the clashes.
Deir al-Zour:
Syrian Democratic Forces captured the remaining positions that the Islamic State held along the Euphrates river, however, reports suggest that the Islamic State is still in control of one position near the river.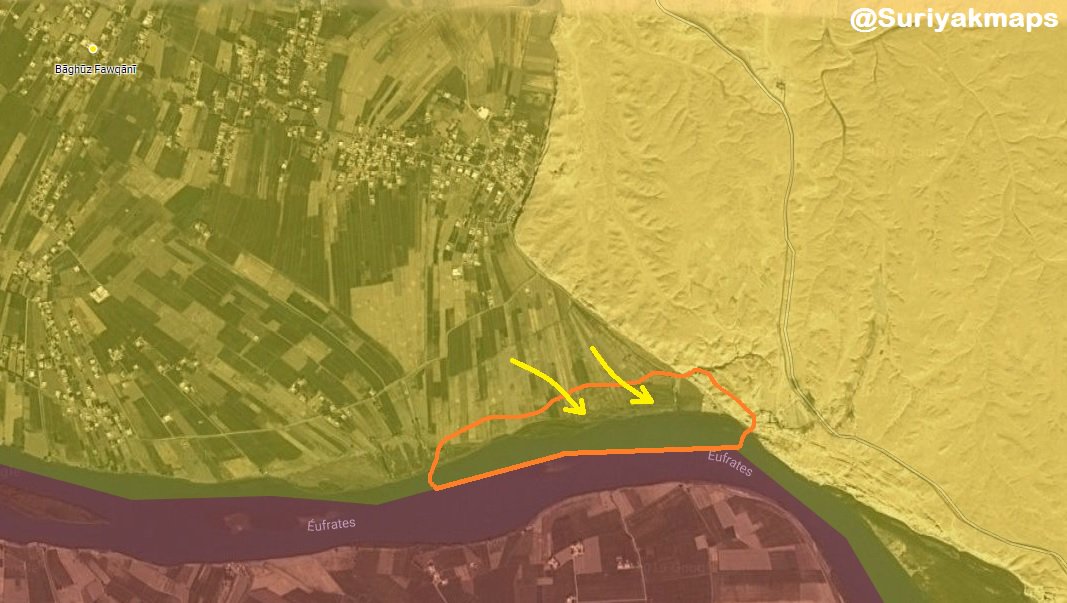 Approximate situation south of Al-Baghouz. Source: Suriyak
Afghanistan
Faryab Province:
Four elements of the Afghan Local Police surrendered to the Islamic Emirate of Afghanistan (Taliban) in Bori area of Qaysar district.
Maidan Wardak Province:
Afghan National Security Forces killed four elements of the Islamic Emirate of Afghanistan and destroyed a vehicle in Nirkh district.
Ghazni Province:
Afghan National Security Forces killed six elements of the Islamic Emirate of Afghanistan, as well as destroyed a vehicle and a motorcycle in Qarabagh and Andar districts.
Helmand Province:
Islamic Emirate of Afghanistan's snipers killed six elements of the Afghan National Security Forces in Marjah and Jerashk districts.
Approximate situation in Helmand province, HD version of this map can be found here. Source: Afganistan Bülteni
CJTF-OIR

:
CJTF-OIR announced a change in their publishing policy. Now one strike report will be published each week on Mondays.
Amaq Agency:
Other:
If you would like to support Syrian War Daily, please consider whitelisting or turning off your ad blocking software on the website.
Intellectual credited property used may vary from an edition to edition.
Feel free to voice your opinion in the comments section below, constructive criticism is welcomed.
Syrian War Daily is looking for individuals willing to contribute to the project. If you are interested in contributing, please fill out the form on this page.
For those of you interested, you can follow us on an official Twitter account @SyrianWarDaily, or me personally on my twitter @joskobaric where I occasionally tweet some things.