Hello and welcome to the 707th installment of the SWD.
Military events/news are listed below by the governorates:
Aleppo:
Vehicle-borne improvised explosive device reportedly killed three elements of the Turkey-backed Free Syrian Army and two elements of the Turkish Armed Forces in Al-Ghandoura. The explosion occurred as the elements attempted to dismantle the explosive device.
'Wrath of Olives Operation Room' conducted a vehicle-borne improvised explosive device attack on Villas Street in the city of Afrin. Reports stated that two civilians were killed and 22 wounded by the explosion, however, the 'Wrath of Olives Operation Room' released a statement claiming that 25 elements of the Turkey-backed Free Syrian Army were killed and 36 wounded by the explosion. Full statement released by the group;
Our fighters continue to take revenge and crush the Turkish occupation mercenaries in the region of Afrin and the rest of the northern regions of Syria through a series of explosions, in order to complement the march of honor adopted by our fighters in the face of Turkish occupation and its mercenaries' dirty terrorist acts in our regions.

"The body parts of women and children that were flying under the bombing of warplanes of the Turkish terrorist state cannot be forgotten. It also comes in response to the desecration of mercenaries and settlers for our pure land, which will soon return to its original and true people."

"Accordingly, one of our groups on 21/2/2019 detonated a bomb-laden car at a gathering of mercenaries of the Turkish occupation in the center of the city of Afrin at Villat Street near Dersim Hospital, in this operation, 25 were killed, about 36 mercenaries were wounded, including 4 of the Turkish intelligence."

"These operations are part of the legitimate operations carried out by our resisting people to liberate their occupied land from the crime machine and the Turkish occupation in all cities and towns in the north of Syria."

We confirm in the Wrath of Olive Operations Room that we will continue our retaliatory operations against mercenaries who participated in the invasion of Afrin in any area they are in, and that our retaliations will escalate until the liberation of Afrin and the entire northern Syria from Turkish terrorism and mercenaries.
Deir al-Zour:
Islamic State's vehicle-borne improvised explosive device targeted a bus transporting workers from Al-Shuhail towards oil fields. Reports stated that 22 civilians were killed and 12 were wounded by the explosion. Islamic State's Amaq Agency stated that the explosion targeted a Syrian Democratic Forces' vehicle, killing 15 elements and destroying the vehicle.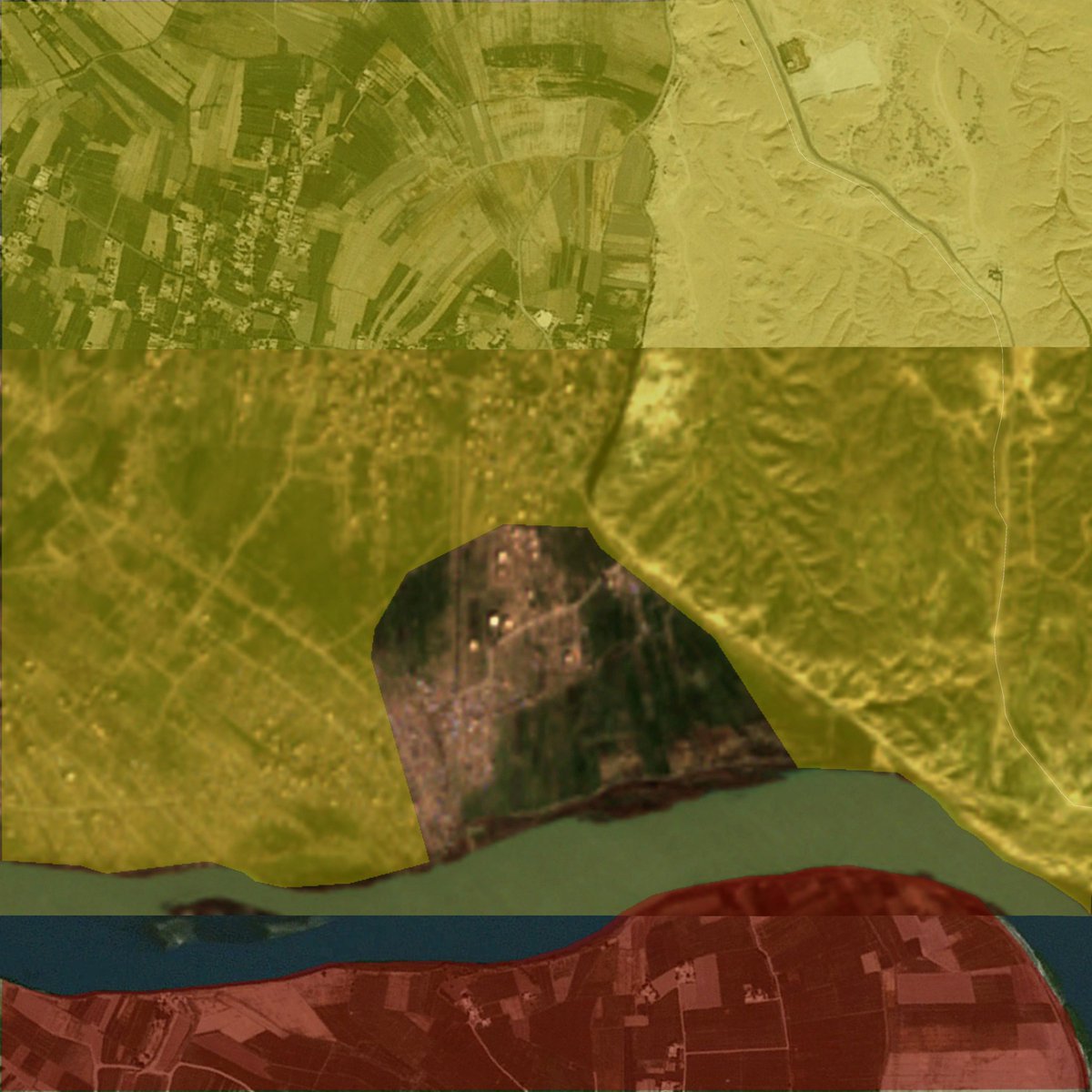 Approximate situation around Al-Baghouz. Source: Peter Bucci
Libya
Awbari:
Libyan National Army reportedly took control of Al-Fil oil field from local forces, after an agreement between the two was reached.
Murzuq:
Unknown gunmen, reportedly belonging to the Chadian opposition militias assassinated the director of security of Murzuq district, Brigadier General Ibrahim Mohammed Kari in his house.
Afghanistan
Ghazni Province:
Islamic Emirate of Afghanistan's (Taliban) Al-Emarah News claimed that 20 elements of the Afghan National Security Forces were killed and wounded, as the group attacked a military convoy on its way towards Ghazni city. Al-Emarah News also stated that 11 vehicles were destroyed in the attack.
Helmand Province:
Islamic Emirate of Afghanistan's sniper killed an element of the Afghan National Security Forces in Loy Manda area of Nad Ali district.
Approximate situation in Helmand province, HD version of this map can be found here. Source: Afganistan Bülteni
Kandahar Province:
Afghan National Security Forces killed two and wounded three elements of the Islamic Emirate of Afghanistan in Nesh district. Islamic Emirate of Afghanistan killed two elements of the Afghan National Security Forces were killed in Nesh district.
CJTF-OIR

:
CJTF-OIR announced a change in their publishing policy. Now one strike report will be published each week on Mondays.
Amaq Agency:
Other:
If you would like to support Syrian War Daily, please consider whitelisting or turning off your ad blocking software on the website.
Intellectual credited property used may vary from an edition to edition.
Feel free to voice your opinion in the comments section below, constructive criticism is welcomed.
Syrian War Daily is looking for individuals willing to contribute to the project. If you are interested in contributing, please fill out the form on this page.
For those of you interested, you can follow us on an official Twitter account @SyrianWarDaily, or me personally on my twitter @joskobaric where I occasionally tweet some things.