Hello and welcome to the 221st instalment of the SWD.
Military events/news are listed below by the governorates:
Raqqa:
The Syrian Democratic Forces continued their efforts to eliminate the ISIS pocket in Raqqa city. Despite the siege and continuous US-coalition bombings, the Islamic State launched three VBIEDs on SDF location inside the 17th Division Base, Ramylah and Fardos neighbourhoods. At the same time, YPG announced that a French foreign YPG member was killed in Raqqa. Additionally, the US-backed forces seized multiple vehicles and missiles from ISIS. Pro-ISIS sources suggest that the terrorist organisation retook some parts of al-Fardos neighbourhood.
Some reports emerged about hundreds of civilian families trapped in the football stadium. These families escaped ISIS, but they were surrounded by the terrorists. Reports suggest SDF is working to get them freed. Although, ISIS is using these families as human shields, which complicates the rescue operation.
Pictures of SAA and allies inside Maadan appeared this morning on news channels. The SAA elite unit "Tiger Forces" are moving from Deir ez-Zor to north Hama after Deir ez-Zor and Raqqa southern flanks were secured.
Idlib:
Russian Air Force attacked an IDP camp in Jarjanaz, according to local and pro-opposition media.
Hama:
Reinforcements keep arriving at north Hama from different points of the government-held Syria. Meanwhile, government forces and opposition forces continue to exchange artillery and Grad missiles in the same area.
The fact that Tiger Forces are being transported from Deir ez-Zor to north Hama indicates that an upcoming offensive can be expected in the upcoming days or weeks.
Homs:
The SAA captured 17,5 square km from ISIS in the southern frontlines of the ISIS-held central Syria pocket. The captured areas include Rasm Suwayd, Safwani and Mukarram. Government troops will probably head to Bilas oil-field.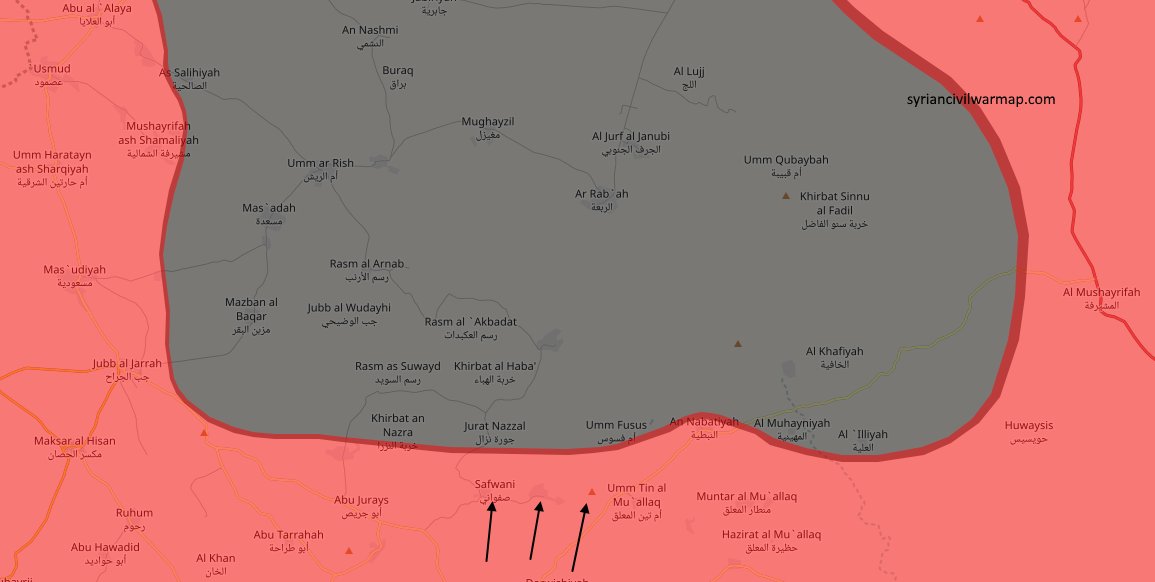 ISIS-released pictures suggest that an attack against government forces was launched some days ago somewhere north of Humaymah village, in the eastern border of Homs governorate.
Damascus:
Heavy bombardment targeted different areas in East Ghouta, including Jobar, Douma and Musraba.
Deir ez-Zor:
Several Russian advisors have been killed by ISIS today. Among them the General of 5th Russian army "Valeriy Asapov", its interpreter, and two colonels due to ISIS mortar attack on their HQ in Deir ez-Zor.
The SDF took Conoco gas field from ISIS forces yesterday. This represented a setback to Syrian government plans to retake east Syria, which is rich in oil and gas. Although, US intentions were clear as this movement was possible due to US advice. The Russian Ministry of Defense claimed that US Special Operations Forces allowed SDF to pass "through ISIS positions" in the areas north to Deir ez-Zor.
The SDF are planning to storm and retake Al-Suwr town, which is located in the eastern countryside of Deir ez-Zor governorate.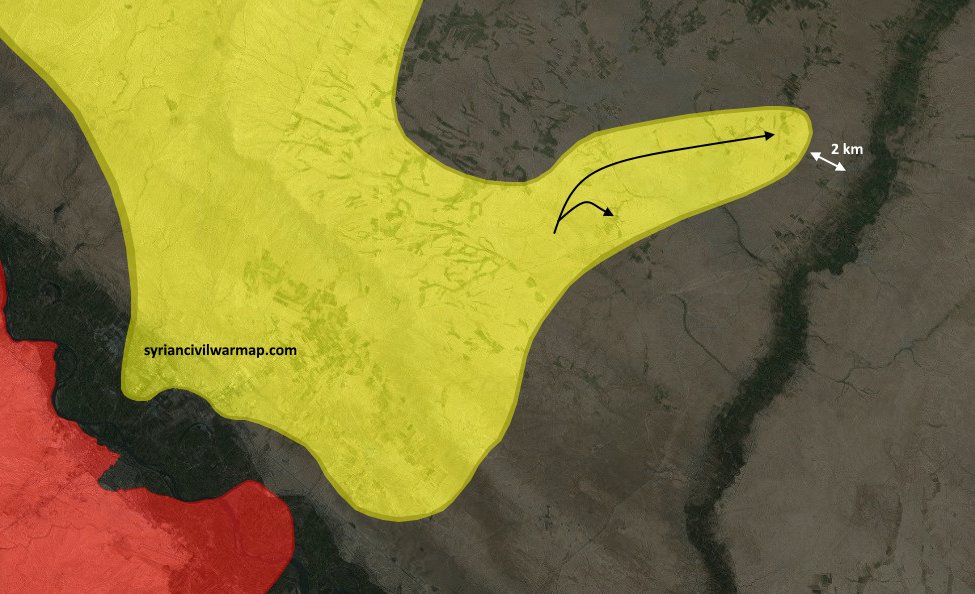 At the same time, ISIS successfully ambushed different US and SDF-held areas.
CJTF-OIR:
No activity report was uploaded for the 23rd of September 2017, CJTF-OIR.
Other:
Intellectual credited properly used may vary from an edition to edition.
Feel free to voice your opinion in the comments section below, constructive criticism is welcomed.
For those of you interested, you can follow me on my personal, controversial twitter @alextorrell where I constantly tweet about different issues and conflicts