Hello and welcome to the 217th instalment of the SWD.
Military events/news are listed below by the governorates:
Raqqa:
The Syrian Democratic Forces made considerable advances against ISIS forces today. According to the Operation Inherent Resolve Spokesman, SDF more than 80% of Raqqa is under SDF control. Advances included more than 40 city blocks and operations in Rimeyla district and the area surrounding the grain silos. Thanks to the recently captured areas, SDF forces from the northern front linked with the ones in the grain silos. SDF has full control over Tishreen, Rimeyla and Rawda districts, and the perimeter of the 17th Brigade.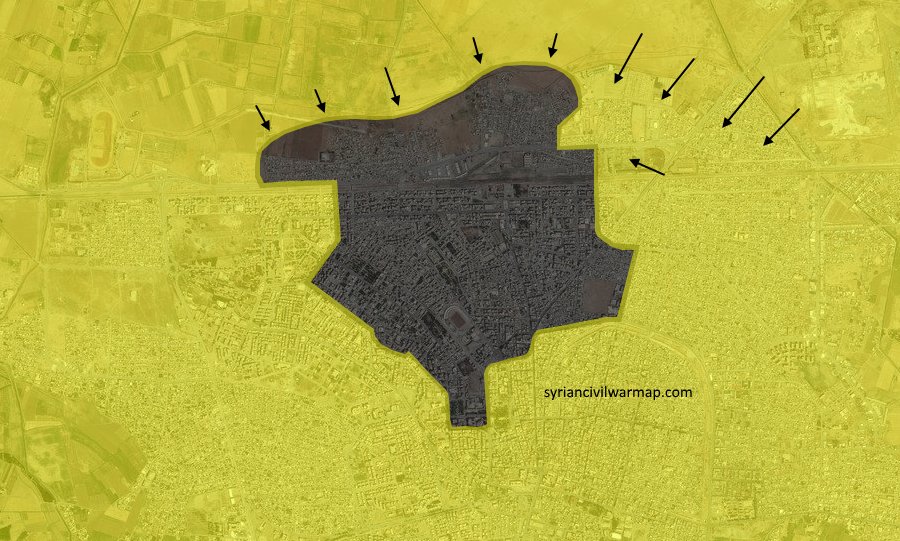 Although, at least eight SDF fighter were killed by ISIS during the Cizire Storm operation in Raqqa.
Aleppo:
The Syrian opposition claims to have captured a government soldier in southern Aleppo.
Idlib:
Syrian government continued to bomb different villages in Idlib as a retaliation of some opposition groups breaking the ceasefire in north Hama. The bombing resulted in several areas destroyed and several civilians dead, including medical staff.
The Russian Ministry announced that Special Russian and Syrian forces rescued Russian police members trapped in Idlib governorate. This is another of the possible explanations of why Russia has been so involved in bombing Idlib and Hama areas.
Homs:
The Khunayfis phosphate mine and its rail connection with Homs governorate are again active after it was recaptured 4 months ago.
Damascus:
Government forces targeted the areas of Jobar and Ayn Tarma with missiles and artillery.
Daraa:
The Islamic State affiliate group Khalid Bin Al-Walid claimed to have killed 13 rebels in Daraa countryside. Meanwhile, Daraa opposition groups reported having foiled an ISIS attack on
As-Suwayda:
Opposition sources claim to have foiled an infiltration and attack attempt of some government forces in east Suwayda area.
Deir ez-Zor:
The SAA and allies have captured new villages north of Deir ez-Zor. The recently captured area includes Al-Tibni village, Al Tourayif, Manjam Al Malh, Al Bouwaytiyyieh and Khan Zahra.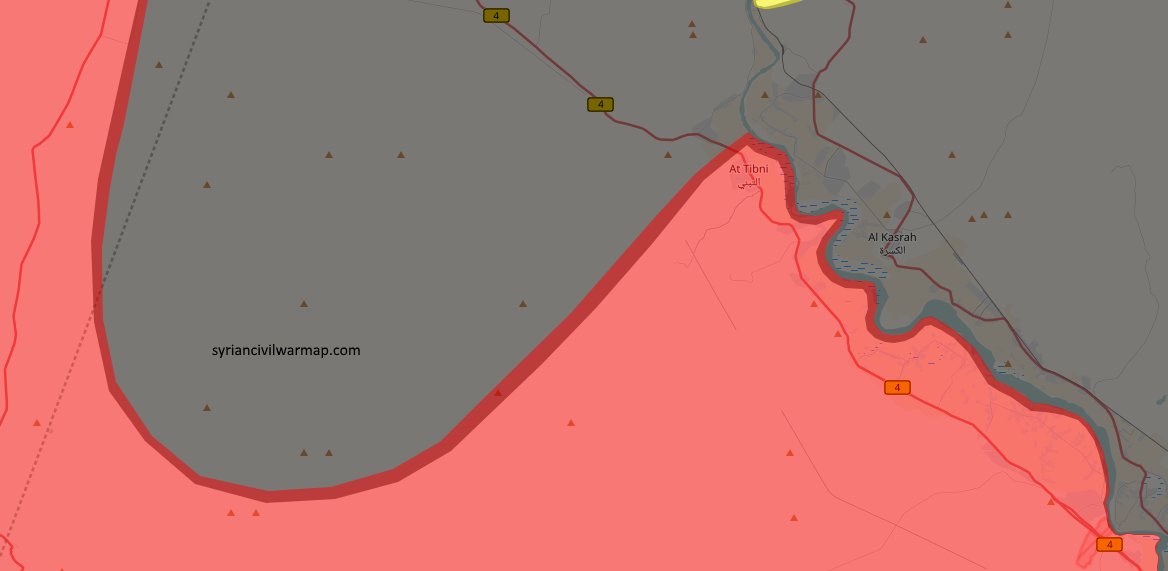 The SDF made a change in the direction of its offensive. The US-backed forces no longer focus its main offensive towards Deir ez-Zor area but have turned towards the town of As Suwar through the Deir ez-Zor-Suwar highway.
Furthermore, US forces were airlifted at Taybeh Oil Field, east of SAA forces on the city of Marrat. This movement cuts the government offensive towards the oil fields by bypassing the possible route towards the multiple oil-rich areas of eastern Syria.
Hasaka:
The Islamic State claimed to have killed 13 SDF fighters east of al-Shaddadah in south Hasakah governorate.
CJTF-OIR:
On the 19th of September 2017, CJTF-OIR has conducted 30 strikes in Raqqa region supporting SDF's operations against IS destroying 28 fighting positions, three vehicles, two ISIS communications infrastructure items and an ISIS headquarters. The full report on CJTF-OIR strikes conducted in both Syria & Iraq can be found here.
Other:
Intellectual credited properly used may vary from an edition to edition.
Feel free to voice your opinion in the comments section below, constructive criticism is welcomed.
For those of you interested, you can follow me on my personal, controversial twitter @alextorrell where I constantly tweet about different issues and conflicts