Hello and welcome to the 209th instalment of the SWD.
Military events/news are listed below by the governorates:
Raqqa:
The Syrian Democratic Forces took control of the national hospital of Raqqa, and the hotel crank, which is located in the middle of Raqqa city. By capturing these two locations, SDF fully liberated T At least nine SDF fighters have been killed as they stormed the General Hospital. Furthermore, the US-backed forces controlled Dalla Square after pushing from the eastern front in central Raqqa.
Aleppo:
The SDF bombed Daret Azza with heavy artillery.
Idlib:
Protests took place in Kafrumah and Maarat al-Nouman, after HTS sentenced the civilian named "Suleiman Al-Zidan" to death. Suleiman was condemned to death, apparently, because he insulted the Prophet. Furthermore, the opposition group "Mohammad al-Fateh brigade" has left HTS. The brigade called them criminals and apologized to Syrians for joining them.
Hama:
Government forces destroyed an ISIS technical vehicle.
Damascus:
Government forces continued to bomb the areas of Ain Tarma and Jobar in the Eastern Ghouta pocket. These areas have been targeted by government forces for some days. Additionally, reports suggest that reinforcements have reached the area, which indicates that SAA will probably resume its offensive against the opposition forces.
Deir ez-Zor:
The Syrian Arab Army led by the Republican Guard entered the village of Jafra, located near Deir ez-Zor airport. SAA and Russian forces have been reported to build pontoon bridges in order to cross the Euphrates river. The SAA unit "ISIS Hunters" repelled an ISIS surprise attack with two SVBIEDs. Both vehicles were destroyed by government forces.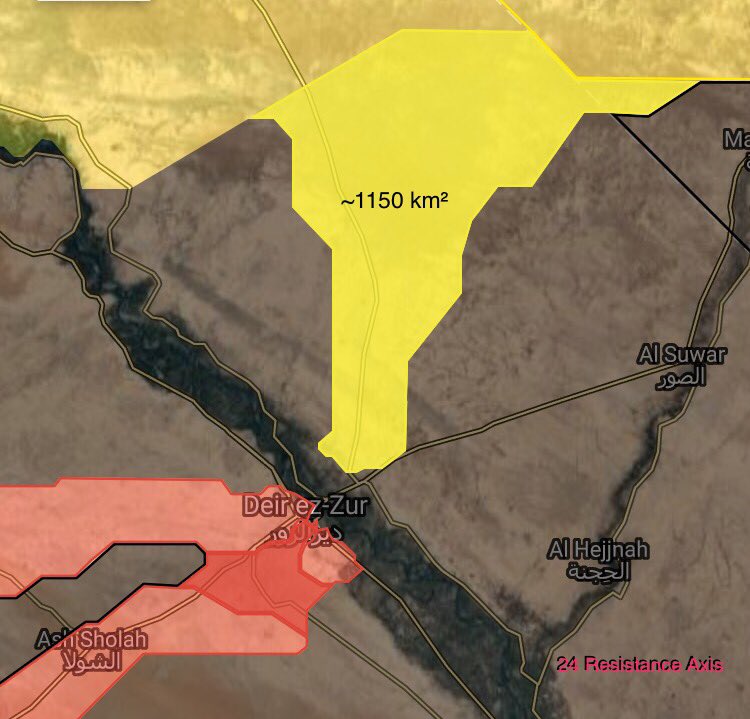 On the SDF side, the US-backed forces captured the grain and cotton storages. Clashes continued in As-Salihiyah, al-Mahattah and Mill Plant. Additionally, the US-backed forces captured the 113 Brigade. SDF forces stopped its advance on the outskirts of Al-Salihiyah town.
Meanwhile, the Islamic State claims to have executed two SAA soldiers in Deir ez-Zor city. Local reports suggested that IS conducted multiple suicide bomb attacks against SDF positions in the Hasakah-Deir ez-Zor highway.
CJTF-OIR:
On the 11th of September 2017, CJTF-OIR has conducted 38 strikes in Syria. CJTF-OIR's main focus in Syria is Raqqa region where they did 31 strikes supporting SDF's operations against IS destroying 24 fighting positions, 17 vehicles, three logistics nodes, an ISIS headquarters, an IED, and a command and control node.
Another area where seven strikes occurred is Deir ez-Zor destroying two vehicles, a tactical vehicle, a VBIED, and a fighting position. The full report on CJTF-OIR strikes conducted in both Syria & Iraq can be found here.
Other:
Intellectual credited properly used may vary from an edition to edition.
Feel free to voice your opinion in the comments section below, constructive criticism is welcomed.
For those of you interested, you can follow me on my personal, controversial twitter @alextorrell where I constantly tweet about different issues and conflicts