Hello and welcome to the 203rd instalment of the SWD.
Military events/news are listed below by the governorates:
Raqqa:
The Syrian Democratic Forces continued its clashes against ISIS  forces in Raqqa city. SDF cleared the Baghdad Gate from ISIS presence, which created a small pocket behind SDF front lines in the city. The US-backed forces uploaded some images of spoils of war made after capturing a weapons cache in Raqqa, it included German, French and Russian made ATGMs and Strela-2. Footage shows the SDF operating against ISIS in the Amin district and to have control over the "Civil Registry" building and its surrounding areas in west Raqqa city.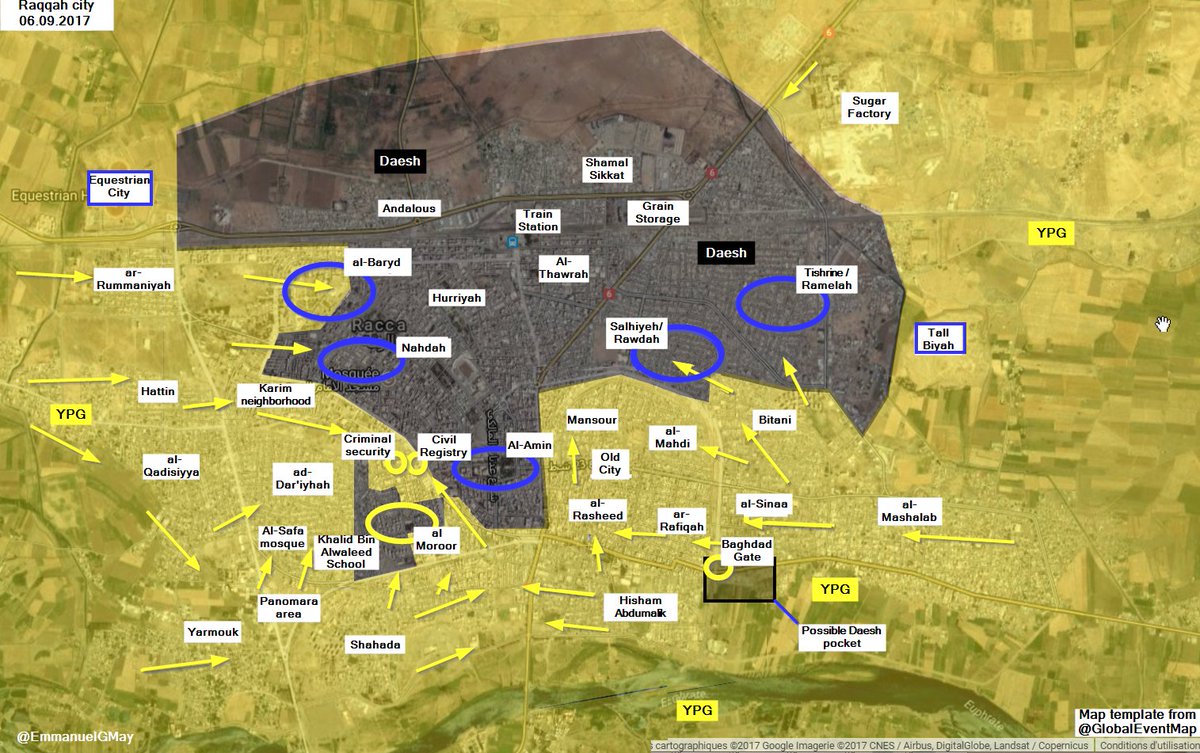 The Islamic State strikes several YPG and SDF positions with an ATGMs and SVBIED. Furthermore, the terrorist organisation is using remote controlled weapons against the Kurdish forces. IS claims to have killed and injured over 37 SDF fighters during the different attacks.
SDF authorities have arrested 23 civilians in Raqqa countryside for conscription, according to the SNHR.
Aleppo:
Russia Ministry of Defence announced the creation of a new safe zone north of Aleppo city, in the region of Tell Rifaat in order to reduce the recent tension between SDF and Turkis-backed opposition in the area. Although, the FSA group "Ahl al-Diyah" announced that their military operations will continue in the Russian de-escalation zone as no contact was made between the involved parties.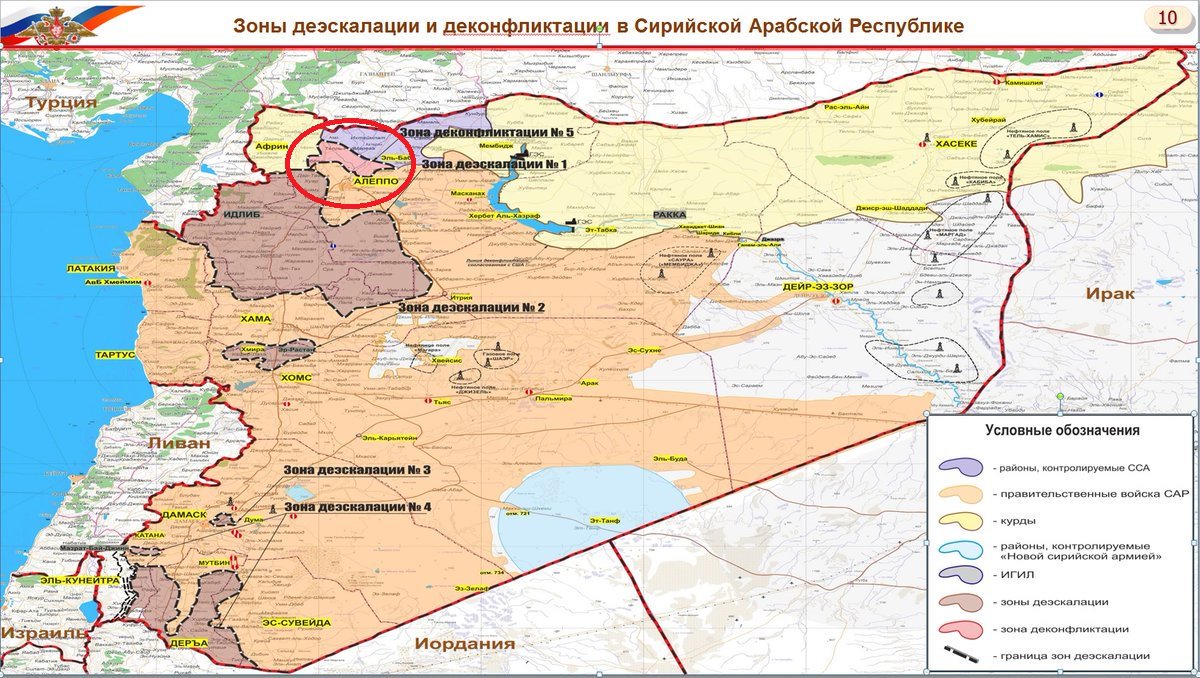 Idlib:
An explosion took place near the stadium in Idlib city with unknown effects.
Hama:
The Syrian Arab Army captured Rasm Al-Abd and Hamada Al-Amar from ISIS in East Hama countryside. The village is located southwest of Uqayribat. Meanwhile, SAA advanced deep inside Uqayribat countryside after capturing Abo Ramal, Al-Marami, Mas'oud and al-Tawilah.
Deir ez-Zor:
Approximately 40 trucks with more than 1000 tons of humanitarian aid were sent to Deir ez-Zor after government troops lifted the siege. The 800th Battalion of the SAA Republican Guards captured Kabbajb and the surrounding hills before pushing towards Shulah.  Meanwhile, SAA troops that lifted the siege of Deir ez-Zor city started to enlarge the road open to Deir ez-Zor.
The SAA elite unit "Tiger Forces" advanced towards Jabal Al-Qusaybah, located between Deir ez-Zor and As Sabkhah.
CJTF-OIR:
On the 5th of September 2017, CJTF-OIR has conducted 27 strikes in Syria. CJTF-OIR's main focus in Syria is Raqqa region where they did 25 strikes supporting SDF's operations against IS destroying 22 fighting positions, three ISIS communications infrastructure items, and a logistics node; damaged three fighting positions, and suppressed four fighting positions.
Another area where two strikes occurred is Deir ez-Zor destroying a vehicle and a staging area. The full report on CJTF-OIR strikes conducted in both Syria & Iraq can be found here.
Other:
Intellectual credited properly used may vary from an edition to edition.
Feel free to voice your opinion in the comments section below, constructive criticism is welcomed.
For those of you interested, you can follow me on my personal, controversial twitter @alextorrell where I constantly tweet about different issues and conflicts