Hello and welcome to the 167th instalment of the SWD.
Military events/news are listed below by the governorates:
Raqqa:
Syrian Democratic Forces have captured an ammunition depot from ISIS in Raqqa. Aside, the Battle for Raqqa city has remained stalled with similar fronts as yesterday.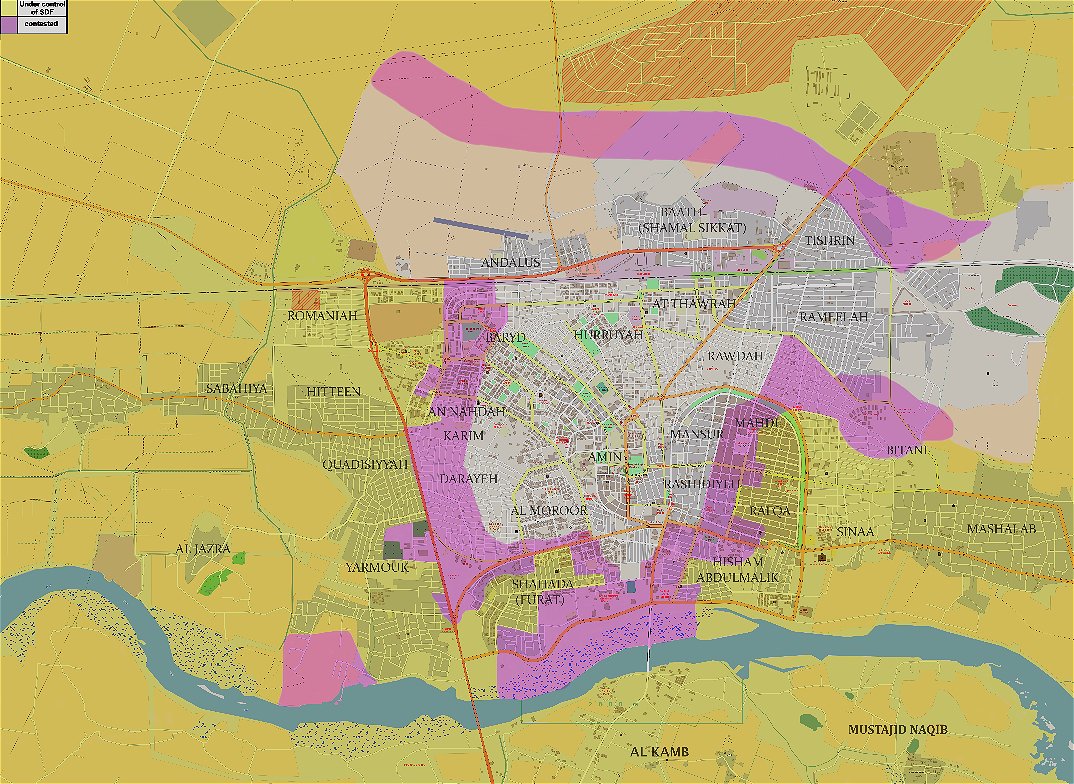 The Syrian Arab Army has made advances beyond the Raqqa governorate and has entered Deir ez-Zor governorate for the first time in years. The advances were made on the Raqqa axis by capturing the Turab valley and Turab hills. Furthermore, SAA Tiger forces and Tribal Fighters captured Rujum and Kharayej valley, making a total advance of 12 km towards Deir ez-Zor. These advances put almost all the southern Raqqa governorate under government control.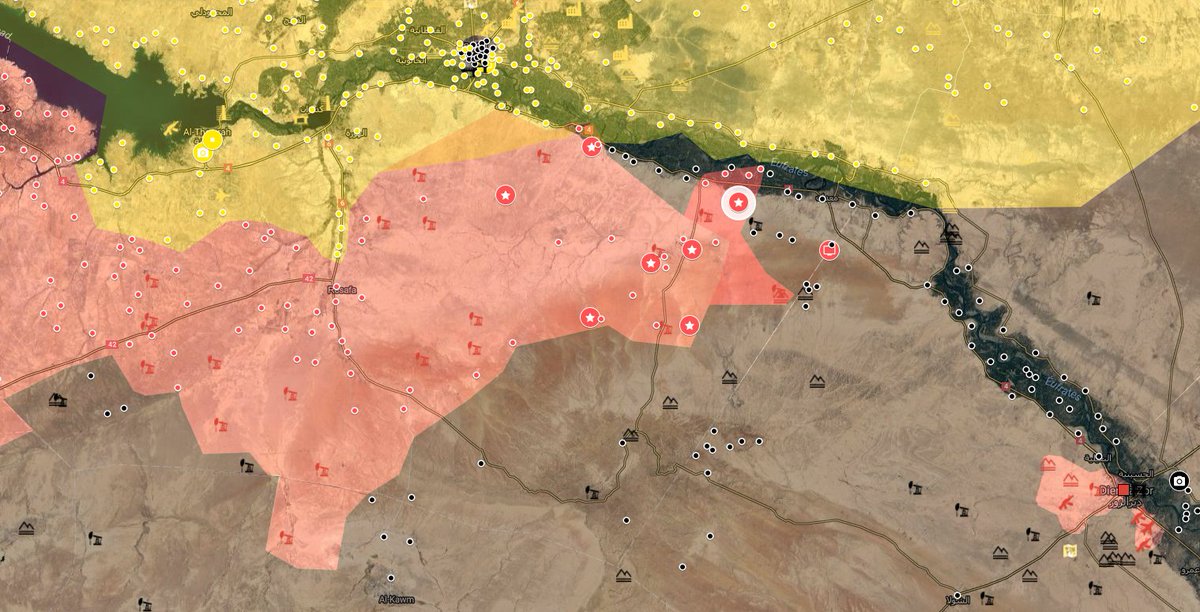 The Islamic State released pictures showing an attack on SAA positions in the south of Resafa in Raqqa countryside. Other pictures also show ISIS attack on SDF barracks in the southeast of Raqqa and also showing a suicide bombing on SDF position in Raqqa city. One of the multiple IEDs planted by ISIS killed today 4 SDF fighters.
Homs:
Government forces and allies have entered the ISIS-held city of As-Sukhnah, heavy clashes still take place between government forces and ISIS troops around Hail Well and around the city.
Deir ez-Zor:
US  CJTF-OIR has killed a senior ISIS media official Rayaan Meshaal near MAyadeen in late may. Other advances had already been commented in the Raqqa section.
Iraq 
Baghdad:
ISIS claims an IED attack on PMU north of Bagdad.
Amaq
Nigeria
BokoHaram released a video and pictures showing three abducted Oil Survey Team members.
CJTF-OIR:
On the 28th of July 2017,  CJTF-OIR has conducted 15 strikes in Syria.  CJTF-OIR's main focus in Syria is Raqqa region where they did 12 strikes supporting SDF's operations against IS destroying eight fighting positions, an artillery system, a vehicle and suppressed a fighting position.
The other area where three airstrikes occurred in Deir al-Zour governorate, destroying an ISIS headquarters, an oil storage vehicle, and a well-head. The full report on  CJTF-OIR strikes conducted in both Syria & Iraq can be found here.
Other:
Intellectual credited properly used may vary from an edition to edition.
Feel free to voice your opinion in the comments section below, constructive criticism is welcomed.
For those of you interested, you can follow me on my personal, controversial twitter @alextorrell where I constantly tweet about different issues and conflicts.